The London Olympics were amazing this year. A few weeks before they started, one of my mom's best friends and former English exchange student living with her in high school, came to visit us for a couple days. She's an editor for a major television network in London, so she told us a lot about some of the behind-the-scenes stuff and filming. She wants us to come visit her next time, which would be pretty cool. I wish I could have seen the Olympics in person.
I'm watching the closing right now. The Spice Girls were awesome. I was so excited to see them together again at the 2012 Olympics, following their reunion concert a couple years back. They look great. Ginger's always been my favorite.
I watched a lot of the archery because that's become a new hobby of mine, along with scuba diving and rollerblading, and I love it! I go out to the range I set up and shoot several times a week. It's a very addictive sport.
England is much more progressive than the United States. I was happy to see that there were many GLBT-friendly recognitions at the 2012 Olympics this year, such as celebrity appearances and respects to those past, like Freddie Mercury. I think it's very important that GLBT people have a place and recognition in the Olympics. Wikipedia has a list of GLBT sports people, and here's a more specific list of out GLBT Olympians. I know some had hoped that a few Olympians from countries that criminalize homosexuality, would come out at the Olympics and seek asylum in London.
Matthew Mitcham, a 24-year-old Australian diver, is of course one of the best known out gay Olympians. He's pretty cute, but I have to say, the English diver, Tom Daley, has already stolen my heart, hehe.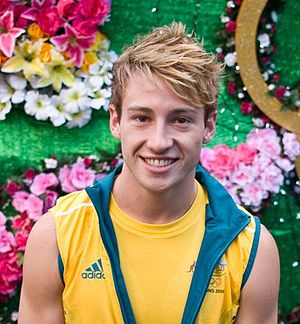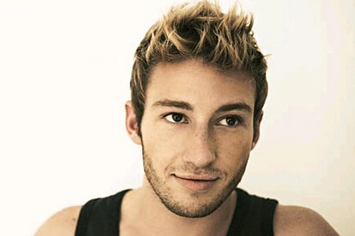 Daley apparently hasn't indicated whether he is gay or straight, but either way he's super cute! He has been targeted by a couple people, including a teen and a 28yo who made an anti-gay comment about Daley on Twitter. Both individuals live in the UK and have been criminally charged for their homophobic tweets. I hope that we'll soon have similar cyberbullying laws in the United States in the coming years. Ignorant religious fundamentalists know their time is running out here in the USA and elsewhere in the world. My little sister's generation already views them the way most adults now view the KKK and other hate groups. Anyway, here's some cute pics of Tom Daley <3. Click the photos if you want to see a larger version ;)