Summer's here and we're finally getting through the rainy season that hit us and threatened to wreck my garden. My family and I got to Monhegan Island over the weekend, which is just as beautiful as ever. I highly recommend it. I got some awesome photos that I posted in a Google Plus album: Monhegan Island 2012 As I said I probably would, I also posted the album that played at my grandfather's funeral. Here is the link for the online album Memorial Album of Harland Nickerson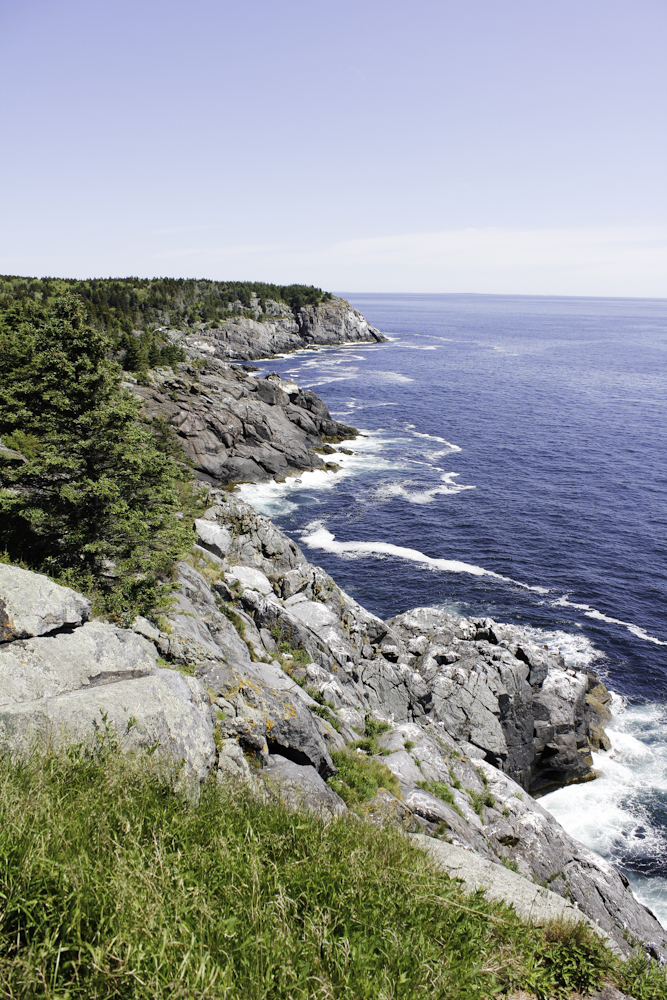 My hair's longer than it's ever been. I tried putting it down the other day and everyone says they like it better longer, though it's a real pain to deal with. I posted pics in my Google Plus profile and Flickr. I might cut it, IDK. I love how my highlights came out and I don't want to lose those.
June 5th was the once-in-a-lifetime Venus transit across the Sun. Despite the overcast sky here in Maine, there were several breaks that allowed me to get a clear shot of the Sun. I put the telephoto lens on my Canon EOS, added an IR filter, and set the shutter speed to 1/4000 of a second. I got some beautiful photos of Venus silhouetted against the Sun and one of the best ones is right here: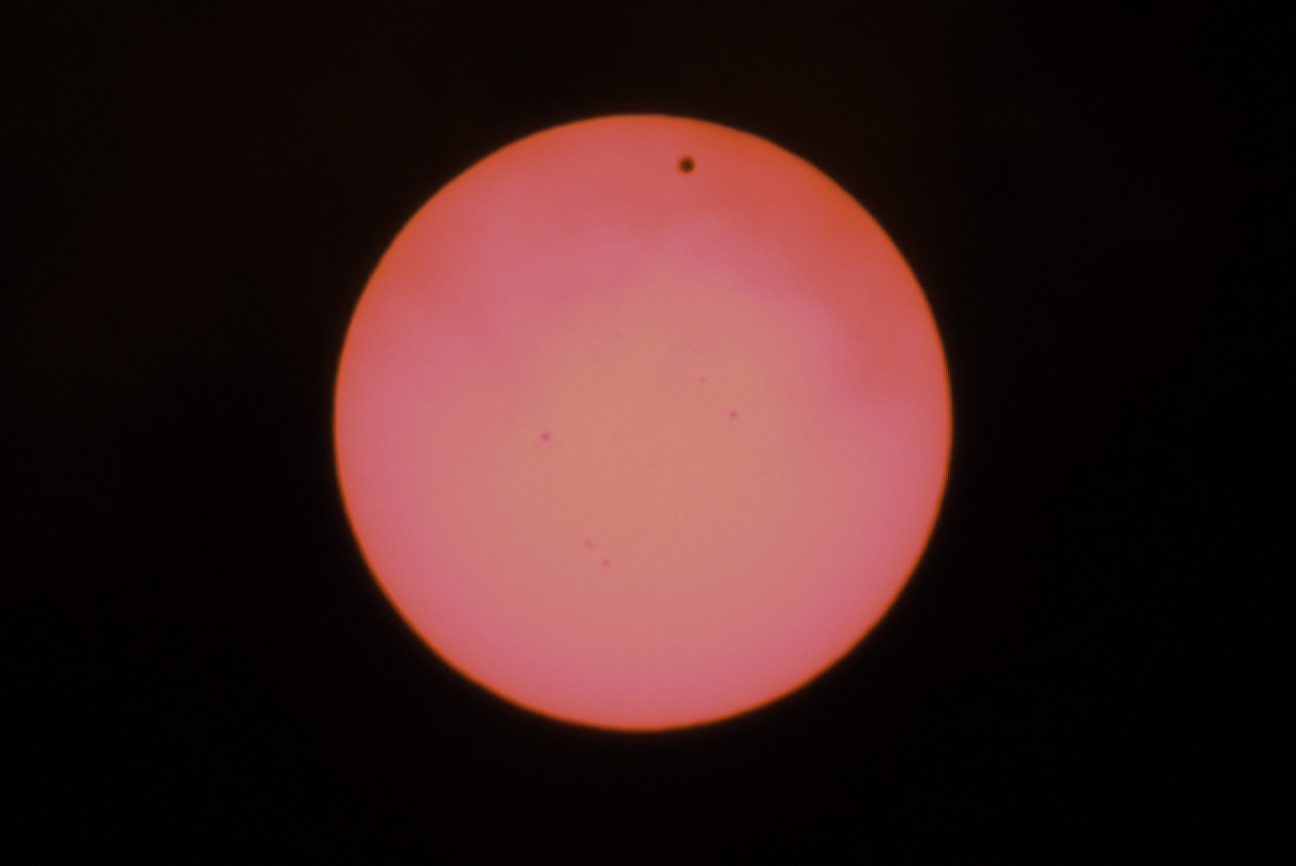 I'm really excited, too, because my garden, greenhouse, and indoor plants are coming along really well. My Tricyrtis (toad lily, which looks a lot like an orchid), which I grew from seed, just bloomed. I've got some red bell peppers growing inside – I never knew that green, red, and yellow peppers are all the same plant, just different maturation times. Tons of stuff in my garden coming up. And perhaps most exciting is that I succeeded in pollinating my Encyclia orchid from Florida – it's now developing seed pods!