There's been four gay youth suicides in the past month. I'm writing this in their memory, and the memory of others like them, because I was almost one of them, and it sickens me that our culture still fosters to the attitudes that allow this to happen.
When I was in high school (Belfast Area High School), the vice principal Bruce Mailloux told me to stop being so gay and suspended me for a week for wearing a gay pride t-shirt. I was harassed every day – a group of guys used to hang outside the lunchroom and as I passed, they'd yell, "Faggot!" "Asspacker!" "You're going to Hell!" and a whole lot more. It was literally every day and a lot more. Things were written in my locker and when I got a lock people stuck hateful notes in my locker. The bathroom stalls were littered with statements like, "Adam Flanders is a fag." I got shoved around at times. My humanities teacher Ms. Verney told me that my being gay (I came out in 8th grade middle school) was just a phase and that same-sex couples were incapable of true love and affection – she even incorporated it into an exam question, which I obviously answered "wrong," though now I know it is she who is wrong. When my French teacher, Lila Nation, witnessed another student call me a fag, she said to me, "What do you expect? They hate you."
These kinds of people need to be held accountable, and ever since my junior year of high school, I've been doing my best to make sure they don't get away with this shit: you can visit my Activism page here. I know what it's like to want to kill myself for being gay. During high school I attempted suicide for that reason and the harassment I experienced in high school and elsewhere in life exacerbated my depression and anxiety, something I still deal with today. We often forget the impact such statements can have on people, let alone teenagers just beginning to establish their identity. I have absolutely no tolerance for homophobia and neither should our society. Kids as young as 13 are killing themselves, and just as horrible, their peers are killing them as well, and I don't mean that figuratively.
Two years ago, 15-year-old Lawrence King (California) was shot and killed by his 14-year-old classmate. Why? Because Lawrence was gay. More recently 11-year-old Tyler Wilson (Ohio) was bullied so badly that his arm was broken, just because his classmates perceived him to be gay because he is a cheerleader. And now there's been at least four suicides in just the past month alone!
13-year-old Seth Walsh (California) hung himself. 13-year-old Asher Brown (Texas) shot himself. 15-year-old Billy Lucas (Indiana) hung himself. 18-year-old Tyler Clementi (New Jersey) jumped off a bridge after his college roommate outed him. Living right on the coast in Belfast, Maine, I had several times considered similar action on our bridge spanning the Passagassawakeag River, the bridge I had to cross every day to get to school.
Ellen, just as heartbroken as the rest of us, has offered an important message about gay youth, tolerance, and what we can do to help:
We have sick individuals in this world promoting homophobia. Michigan's Assistant Attorney General Andrew Shirvell has been publicly and unashamedly harassing out University of Michigan student Chris Armstrong. Mr. Shirvell should be fired and I wish he could be criminally charged. He's in company with an unfortunately long list of hateful people that includes a number of politicians and other public figures. 50 Cent recently Tweeted that gay men should kill themselves to make the world better. The Republican gubernatorial candidate here in Maine, Paul LePage, who recently stated that Obama can "go to Hell," has also committed himself to overturning the anti-discrimination law that I helped pass in 2005 – a law that makes it illegal to discriminate against Mainers based on sexual orientation, in all major aspects of life such as education and employment. Then there is the Catholic Diocese, the Christian Civic League of Maine (which has specifically targeted me as well as other gay youth), and countless others. These people have no place in our society, no voice, and their time is ending.
If you have ever made a homophobic comment or believe it's a "sin" to be gay, or maybe just passively allowed others to get away with anti-gay harassment and discrimination, I'm pointing my finger at YOU! These kids who died needlessly – their blood is on YOUR hands, you who promote intolerance, you bigots of the world who fear anything different from your own narrow definition of the world. You should be afraid, but not of the gay youth you killed, but rather people like me, the survivors – we remember what you did, what you continue to do, and we're making sure everyone else knows. The end is near for homophobia and its proponents.
A Supreme Court ruling in favor of same-sex marriage is right around the corner. Don't Ask, Don't Tell will be repealed any day. Both the Federal Employee Non-Discrimination Act and the Student Non-Discrimination Act have approval in the House and it won't be long before they become a reality. Obama already signed into law the Matthew Shepard Act, making it a Federal Hate Crime to target someone because they are gay. Earlier this year President Obama issued a presidential proclamation declaring the month of June to be Lesbian, Gay, Bisexual, and Transgender Pride Month. We have the overwhelming support of countless celebrities, artists, and the media as a whole. The tides are turning.
I just wish it would happen faster. For individuals like Lawrence, the change came too late. I want to thank my family, especially my mom, for always being here for me and making sure I always knew that I was loved. When I came out way back in 8th grade, she told me that she and my dad and everyone else in our immediate family love me no matter what. Sure enough, all three of my grandparents assured me they didn't care who I loved. Even my great-grandfather, who was over 90 at the time, understood that a person's character has nothing to do with who they love. I believe that kept me alive, and it breaks my heart to say this may be a rarity among parents of GLBT youth. Today my parents often attend Pride with me, and my little sister sometimes comes along as well. I am incredibly fortunate and grateful for all of them.
Why do some people feel the need to harbor hate, to encourage it in future generations? Why do some fear something that has no effect on their life? For years I have tried to put myself in the shoes of those who yell "faggot" or work tirelessly to deny me equal rights and I have yet to understand what manifests this sort of attitude. It needs to end. It will end. It is ending, albeit one small step at a time. Words do hurt. Sometimes "sticks and stones" are the least of our concerns. Parents – the attitudes and values you pass on to your children have a profound influence on their attitudes and values, and makes the difference between a child being friendly and understanding, or bringing a gun to school and shooting their 15-year-old classmate in the head. While the hearts of millions of Americans are breaking, I hope those of you who practice intolerance at least learn from the past month. This is an opportunity to walk a new path that won't make you an accomplice to these tragedies. And it's also a warning.
~IN MEMORY~

Lawrence King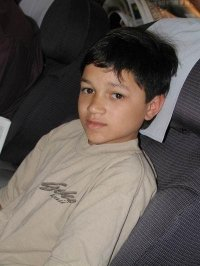 Seth Walsh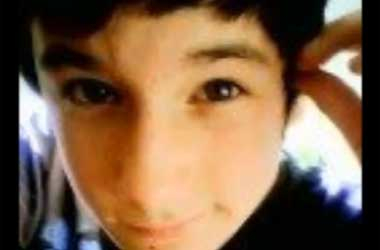 Asher Brown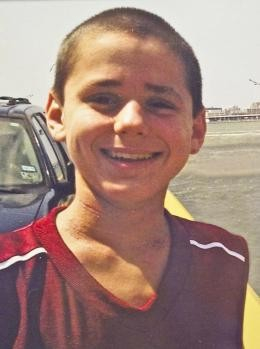 Billy Lucas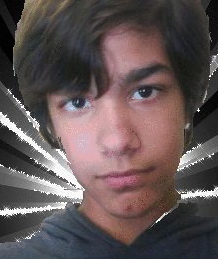 Tyler Clementi