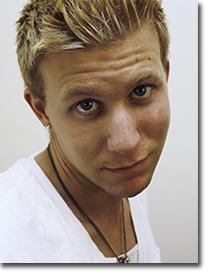 Hey! Sunny here. Check out my site and feel free to contact me. You'll find links to my resumé, research, digital artwork, and much more. If you'd like me to create something for you, such as a website, CG animation, an LED-lit sign, etc. just ask and we can work something out - my rates are very reasonable. Please visit my company website, Seashore Design for more information and to view my work.
I'm very much a Romantic at heart: "marked by the imaginative or emotional appeal of what is heroic, adventurous, remote, mysterious, or idealized; marked by expressions of love or affection."
I pretty much wear my heart on my sleeve and I'm up for just about any adventure. Don't be afraid to say hi - I'm definitely not stuck up or anything. I'm usually in the lab or reading or playing Wii or outside, wishing it was warmer so I could be in the ocean - I miss scuba diving in the Summer. Read my blog below for regular updates, usually about stuff I think is cool, like graphic design, science, and pomeranians, lol.